A PERFORMANCE CULTURE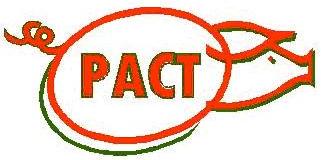 Human safety - The Abera PACT
Since 2007, Abera has had a strategic policy for the Health and Safety of people, and is committed to a safety approach known as PACT (Performance through the improvement of working conditions).
The objective of this approach is to maintain the health and safety of employees and other workers on the site, while it also serves the company as a factor in achieving performance and continuous improvement.
It is based on active participation and mutual commitment of both employees and the company in the resolution of difficulties encountered in the workplace, in particular through the development and monitoring of long-term action plans allowing the implementation of solutions for Safety, Quality and Innovative Productivity. It is also reliant on daily actions to resolve difficulties that may be encountered in the workplace.
---
A strategic, shared and effective project
CAP ABERA 2018 Cultivating together the factors that differentiate us, through the constant search for excellence
Thanks to its historic know-how acquired over many years, ABERA is today a recognised player in the slaughter and cutting of pork.
For the coming years, ABERA has made the clear choice to maintain its position, i.e. to confirm itself as THE SPECIALIST IN SLAUGHTER AND CUTTING of pork in France.
This ambition requires us to concentrate our efforts on continuously striving for excellence in each of the fundamental processes of our core business.
This goal also involves continually innovating and accentuating the strengths that differentiate us. This effort must ultimately be shared by all those within the company, whatever their role, and is based on the strong commitment of all employees.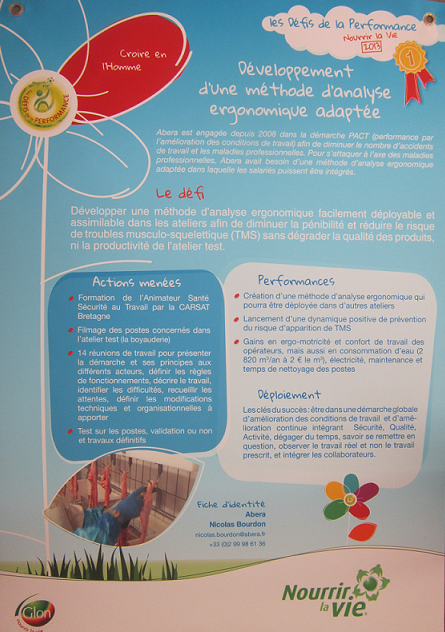 Moreover, we wanted to reconcile this objective with the managerial commitments known as Nourrir la Vie of the GLON Animal Centre and the 5 development areas of the SOFIPROTEOL Group embodied by CAP 2018.
The report on our considerations is incorporated in detail into our strategic matrix and involves various levels of action:
- The strategic 5-year CAP fixes our medium-term vision.
- For the current year, the priority actions are clear. Their implementation is ensured by the performance of "A3 priority projects", under the responsibility of a leader.
- The progress plan (monitored by Safety Quality and Hygiene Activity Indicators in relation to the costed objectives set for each domain) and the progress of the projects are managed on a daily basis.
The matrix is reviewed as many times as necessary and at least once per year, to adapt to the changes in our environment.
The management is committed to providing the necessary resources for establishing and monitoring this business dynamic, whether it be by targeted investments, allocation of time resources or by raising the skills level of employees (PACT: Savoir Fer, VST .., Continuous Improvement: EOS, Lean Durable...).
In particular, it ensures the intensified involvement of all employees in steering continuous improvement in our overall performance, through the vision of strategic development areas, by sharing indicators and by collaboration in the various action plans.