HISTORY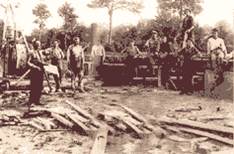 1928
The company is founded by Adolphe BERAnger (pork butcher) from whom we get the name ABERA in Saint-Brice-en-Coglès.
---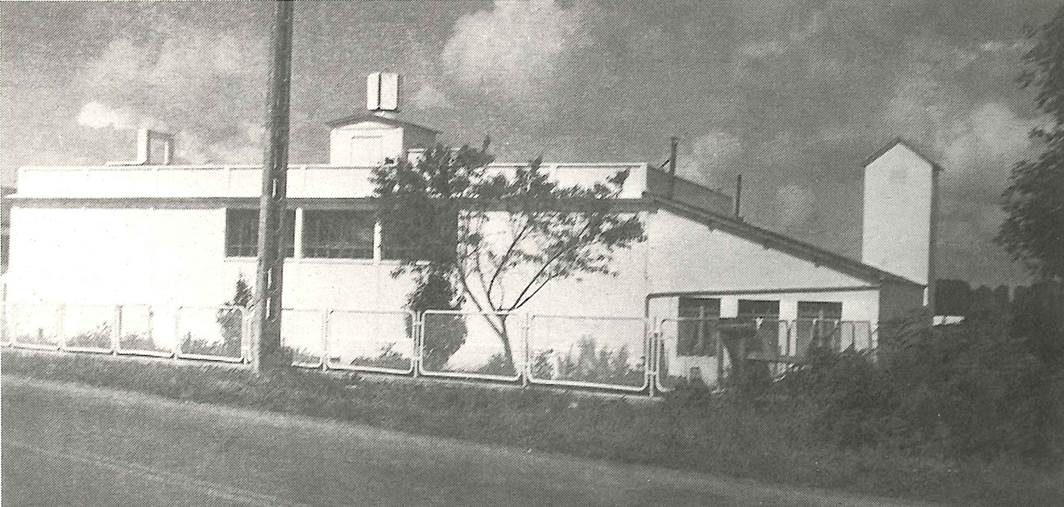 1949
ABERA is bought by Mr MENARD
(Capacity: 40 to 50 calves and 80 to 100 pigs/week).
He employs more than 15 people.
The private business is transformed into a French private limited company (SARL).
---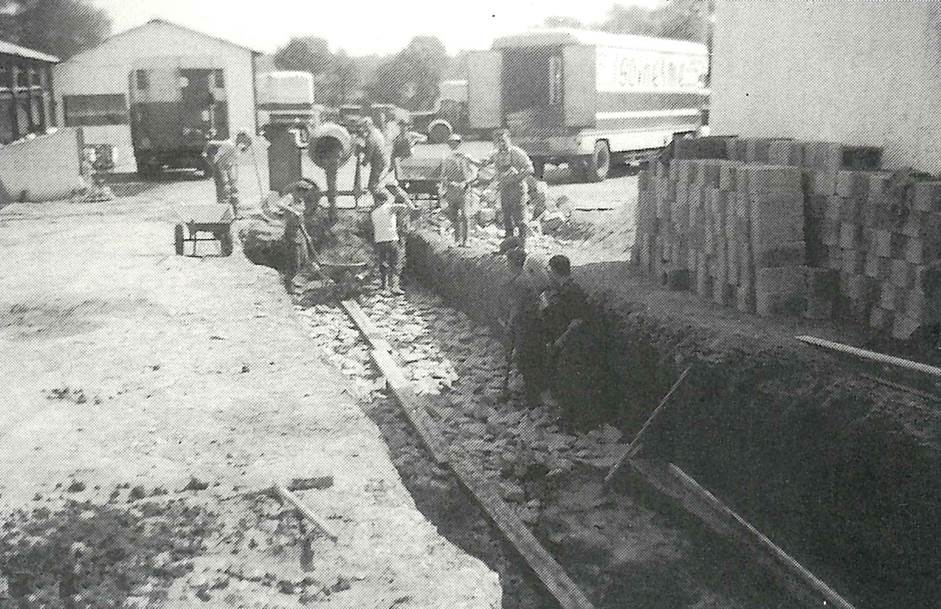 1956
MENARD specialises in pig slaughter; a slaughter line and a dehairing machine are installed (120 pigs/hour maximum).
---
1966
Specialisation of the slaughter line (180 pigs/hour) with chilling room and refrigerated storage.
The cutting activity is developed.
---
1973
Capacity increased to 20,000 tonnes.
The slaughter line is completely transformed and extended with a rapid chilling system and a large cold store.
Cutting room with conveyor and fully air-conditioned modern facilities (300 pigs/hour).
15th largest private abattoir in France.
---

1978
The Louis SANDERS Group purchases 80% of the shares in the business.
---
1981
Extension and remodelling of the abattoir, turning it into a complex ultra-modern abattoir.
The slaughter line grows to 500 pigs/hour.
Creation of a new Primary Cutting room.
Change in the corporate form, from a SARL (private limited company) to an SA (public limited company) with a capital of 3 million francs.
---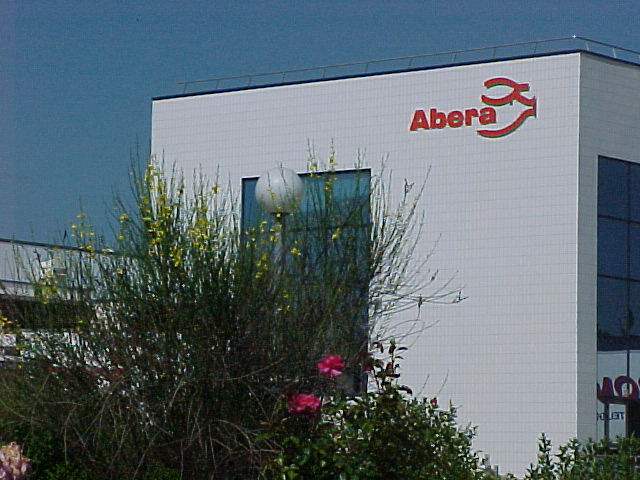 1988 1989
Creation of new recreation and technical rooms.
Improvement to the refrigeration system.
Creation of a new modern Primary Cutting line.
(40 million francs of investment).
The company now employs 215 people.
---
1992
Work on a new 3000 m2 unit, intended for the preparation of pork from the primary cuts. = Secondary Cutting
(18 million francs of investment).
Capital increase to 21 million francs.
---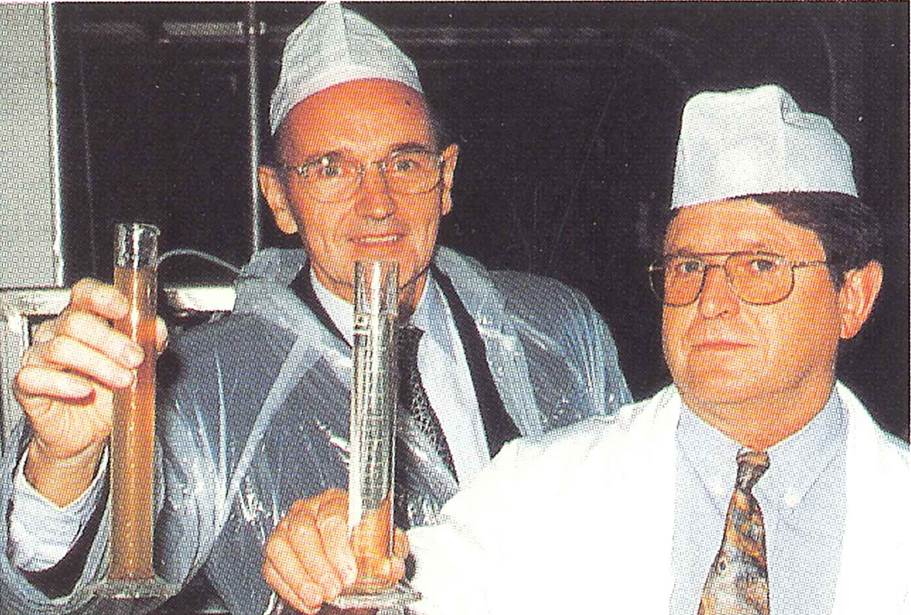 1994
ABERA achieves "a first in France". The company invests in a new sewage plant, which uses a process identical to that used for the treatment of drinking water: "Water as pure as the river".
---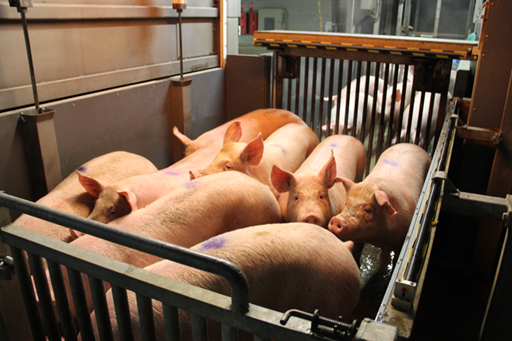 1996
Installation of a new stunning system to obtain controlled meat quality (restrainer).
Modification of the slaughter hall with a view to improving the bacteriological and visual quality of the carcasses (slaughter rate increases to 600 pigs/hour).
---

1998
ABERA is integrated into a powerful national structure with an international remit: the GLON-SANDERS Group, which becomes the majority shareholder in ABERA.
The slaughter line is equipped with a new automatic machine for dejointing heads (by camera).
---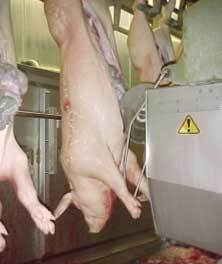 2000
Installation of an automatic machine to open the abdomen, enabling control of the contamination risk during evisceration.
(slaughter rate increases to 640 pigs/hour).
Construction of a bacteriology laboratory.
Creation of new automated vehicle washing stations.
---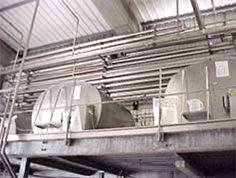 2001
New treatment process for blood (without coagulation, ultra-fast cooling, traceability).
Inauguration of new cold stores before cutting (3750 pigs).
---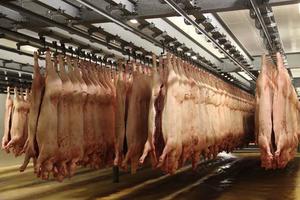 2002
New CO2 stunning process.
New rapid cooling of carcasses and extension of the chilling time.
Corporate form changed to SAS (simplified joint-stock company).
---
2003
Measurement and sampling of pH of carcasses entering cutting.
---
2004
To improve control of the stress of animals before stunning:
Reorganisation of the pig holding area, in crates of 15 pigs,
Automated operation of the stunning of the pigs, in groups of 15,
Installation of the BUTINA Backloader stunning system for pigs, in groups of 7 or 8.
To date, this equipment is still unique in France.
---
2005
Rebuilding of the downstream part of the slaughter line: improvement to the strenuous nature of the workstations.
---
2006
Extension of the capacity of the pig holding area.
---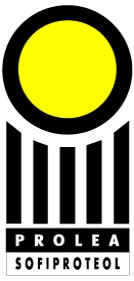 2007
In anticipation of the departure of the GLON family, SOFIPROTEOL takes over the majority of the capital of GLON-SANDERS after more than 10 years of collaboration.
Primary cutting is equipped with an automatic machine that removes the backfat in order to obtain optimum work quality and reduce the strenuous nature of the work.
---
2008
Installation of an innovative process of lifting the shoulders (vertically) in the Primary Cutting.
---
2009 - 2010
Rationalisation of refrigerated flows and loading docks.
Mechanisation of handling in Cutting and Dispatch (conveyors).
Expansion and renovation of the administrative premises, maintenance and recreation rooms in the pig holding area.
---
2011 - 2012
Abera extends its activity and invests in a freezer unit (8 million euro investment). With the internalisation and control of this process completed, the company has the resources to respond to export markets.
5000 m2
4 Freezing tunnels (-37°C) with a total capacity of 100 tonnes
Storage warehouse (-21°C) with a capacity of 4000 to 4500 tonnes
---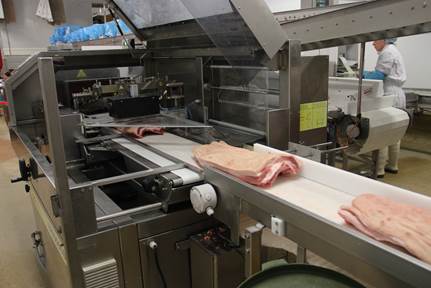 2012 - 2013
The packaging room is equipped with an automatic film wrapping process for products.
Continuously seeking to improve its performance, Abera makes modifications to optimise the end of its slaughter line and its red offal line. A development as discreet as it is innovative, thanks to the involvement of the workforce.